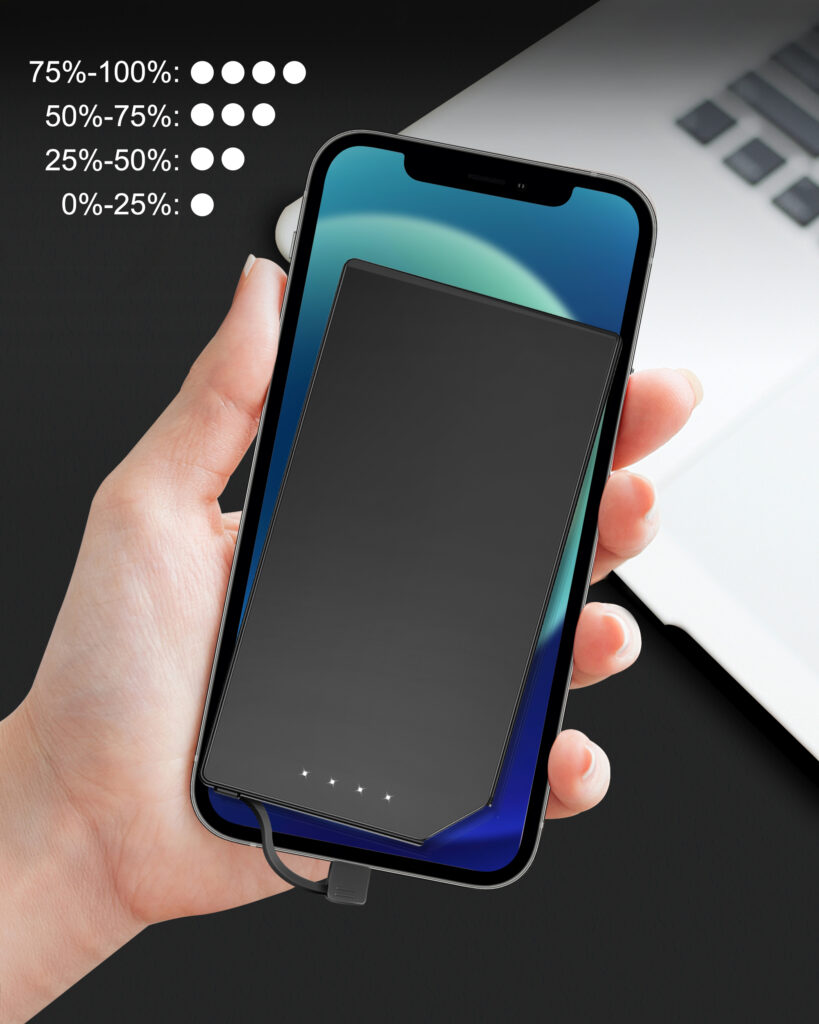 **Introduction**
In the fast-paced digital age, staying connected is essential. Whether you're a tech enthusiast or a professional constantly on the go, having a reliable power bank is crucial to keep your devices charged and ready. TNTOR, a young power bank brand that emerged in 2017, aims to revolutionize the charging experience by offering high-end power banks with cutting-edge technology that brings convenience, reliability, and professionalism to the forefront.
With a commitment to providing affordable products without compromising quality, TNTOR has quickly gained recognition as a leading brand in the power bank industry. By exporting hundreds and thousands of power banks worldwide, TNTOR has established a loyal customer base and garnered a reputation for excellence.
**The Apple Certified Advantage**
At the heart of TNTOR's product lineup is the TNTOR PowerCard 3500, an Apple-certified portable charger specially designed for iPhones. Being Apple certified means that the PowerCard 3500 meets strict MFi specifications set by Apple, ensuring seamless compatibility with various iPhone models.
If you own an iPhone 14, 13, 12 Pro Max, 12 Pro, 12, 12 Mini, 11 Pro Max, 11 Pro, 11, XS Max, XS, XR, X, 8 Plus, 8, 7 Plus, 7, 6s Plus, 6s, 6 Plus, 6, 5, SE, or any other supported model, the TNTOR PowerCard 3500 is tailor-made for you. This certification guarantees that the PowerCard 3500 will provide optimal performance, maintaining the integrity of your device while charging it efficiently.
**Built-In Cable Convenience**
TNTOR understands the frustrations of carrying multiple cables and the hassle of untangling them. That's why the PowerCard 3500 features built-in cables, eliminating cable clutter and providing a streamlined charging experience. With its integrated Lightning cable, you can charge your iPhone anytime and anywhere without the need to carry additional cords.
The built-in cable design not only saves space but also ensures durability and reliability. TNTOR has meticulously engineered the cables to withstand daily wear and tear, making them long-lasting and dependable. Whether you're at home, in the office, or traveling, the convenience of having a reliable power bank with built-in cables cannot be overstated.
**Slim and Lightweight Design**
Gone are the days of bulky, cumbersome power banks that weigh you down. TNTOR prioritizes portability, and their PowerCard 3500 embodies this ethos with its slim and lightweight design. Measuring just 0.22 inches ultra-slim and pocket-sized at 3.9 x 2.83 inches, it easily fits into your pocket, bag, or even your wallet.
Weighing a mere 0.21lb (3.35oz), the PowerCard 3500 is incredibly light, making it an ideal companion for travelers, commuters, and anyone constantly on the move. Its lightweight construction does not compromise on performance or capacity, ensuring that you always have a reliable power source without adding unnecessary weight to your daily essentials.
**Perfect Gift Option**
Looking for the perfect gift for your loved ones? Look no further than the TNTOR PowerCard 3500. This unique power bank is not only a practical accessory but also a thoughtful present that shows you care about their charging needs.
With its sleek design and high-quality performance, the PowerCard 3500 is an excellent choice for people who are always on the go. Whether they're frequent travelers, busy professionals, or students juggling multiple devices, the PowerCard 3500 ensures that their iPhones are always fully charged and ready for action.
**Updated USB-C Port**
TNTOR understands the need for versatility in charging options. That's why the PowerCard 3500 features an updated USB-C port that supports both input and output functionalities. This means you can charge the power bank itself using a USB-C cable and also use the same port to charge other devices.
While the built-in Lightning cable caters specifically to iPhone users, the addition of the USB-C port allows compatibility with various devices, including Android phones. By using a USB-C to USB-C charging cable, you can effortlessly charge your Android phone or any other USB-C enabled device, making the PowerCard 3500 an all-purpose power bank suitable for a wide range of devices.
**Capacity and Specifications**
Equipped with a high-quality 3500mAh lithium polymer cell, the TNTOR PowerCard 3500 packs enough power to keep your devices running throughout the day. Its capacity allows you to charge your earphones multiple times or provide a significant battery boost to newer iPhone models.
With an input of 5V/1.5A and dual outputs of 5V/2.1A, the PowerCard
3500 ensures fast and efficient charging for your devices. Whether you're in a rush or need a quick top-up, the PowerCard 3500 delivers reliable power without compromising on safety.
**Safety Protection**
TNTOR prioritizes the safety of its customers and their devices. The PowerCard 3500 is equipped with advanced safety features to protect against overheating, over-current, and overcharging. The hard shell construction provides durability and acts as a protective barrier, shielding both your cell phone and the power bank itself from potential damage.
Additionally, the PowerCard 3500 incorporates an intelligent chip that constantly monitors and regulates the charging process. This intelligent chip ensures that the power bank delivers the right amount of power to your device without posing any risk of damage. With TNTOR's commitment to safety and reliability, you can charge your devices with confidence, knowing that they are protected from potential hazards.
**Warranty and Great After-Sales Support**
TNTOR stands behind the quality of its products and offers a warranty to provide customers with peace of mind. Each TNTOR PowerCard 3500 comes with a manufacturer's warranty, covering any defects in materials or workmanship. In the unlikely event of a malfunction or issue, TNTOR's dedicated customer support team is available to provide assistance and ensure that you have a positive experience with their products.
Furthermore, TNTOR goes beyond just offering a warranty. They provide lifetime after-sales online support, allowing you to reach out to their support team anytime you have questions or need help. Whether you require troubleshooting assistance or simply want to learn more about maximizing the performance of your PowerCard 3500, TNTOR is there to assist you every step of the way.
**Conclusion**
In today's fast-paced world, having a dependable power bank is essential. TNTOR Power Banks, with their focus on convenience, reliability, and professionalism, are at the forefront of revolutionizing the charging experience. The TNTOR PowerCard 3500, as an Apple-certified portable charger, ensures compatibility and optimal performance for iPhone users.
With built-in cables, the PowerCard 3500 eliminates cable clutter and provides a hassle-free charging experience. Its slim and lightweight design makes it incredibly portable without compromising on capacity or performance. Whether you're traveling, commuting, or simply going about your daily routine, the PowerCard 3500 is designed to be your reliable power companion.
The addition of an updated USB-C port further enhances the versatility of the PowerCard 3500, allowing you to charge not only iPhones but also other USB-C devices. With its high-quality lithium polymer cell, fast charging capabilities, and comprehensive safety features, the PowerCard 3500 delivers a powerful and secure charging solution.
TNTOR stands behind its products with a warranty and lifetime after-sales online support, ensuring that customers receive consistent satisfaction. So, why settle for subpar charging solutions when you can revolutionize your charging experience with TNTOR Power Banks? Invest in a TNTOR PowerCard 3500 today and unlock a new era of convenience and reliability in charging your devices.